The Indiana Consortium for Mental Health Services Research (ICMHSR) is an inter-disciplinary program bringing together academic researchers from universities across the country with government leaders, consumers, and advocates to discuss and study the interface of the community and the treatment system. 
The Consortium focuses on developing scholarly and applied research projects pertaining to mental health and related services for people with severe mental disorders. The Consortium is committed to using research to foster public awareness and improving public policy and decision-making regarding these devastating illnesses.
ICMHSR does not provide nor recommend services.
---
In the News:
March 22, 2017
Bernice Pescosolido and Brea Perry recently returned from a meeting of the Ford Foundation sociology review panel.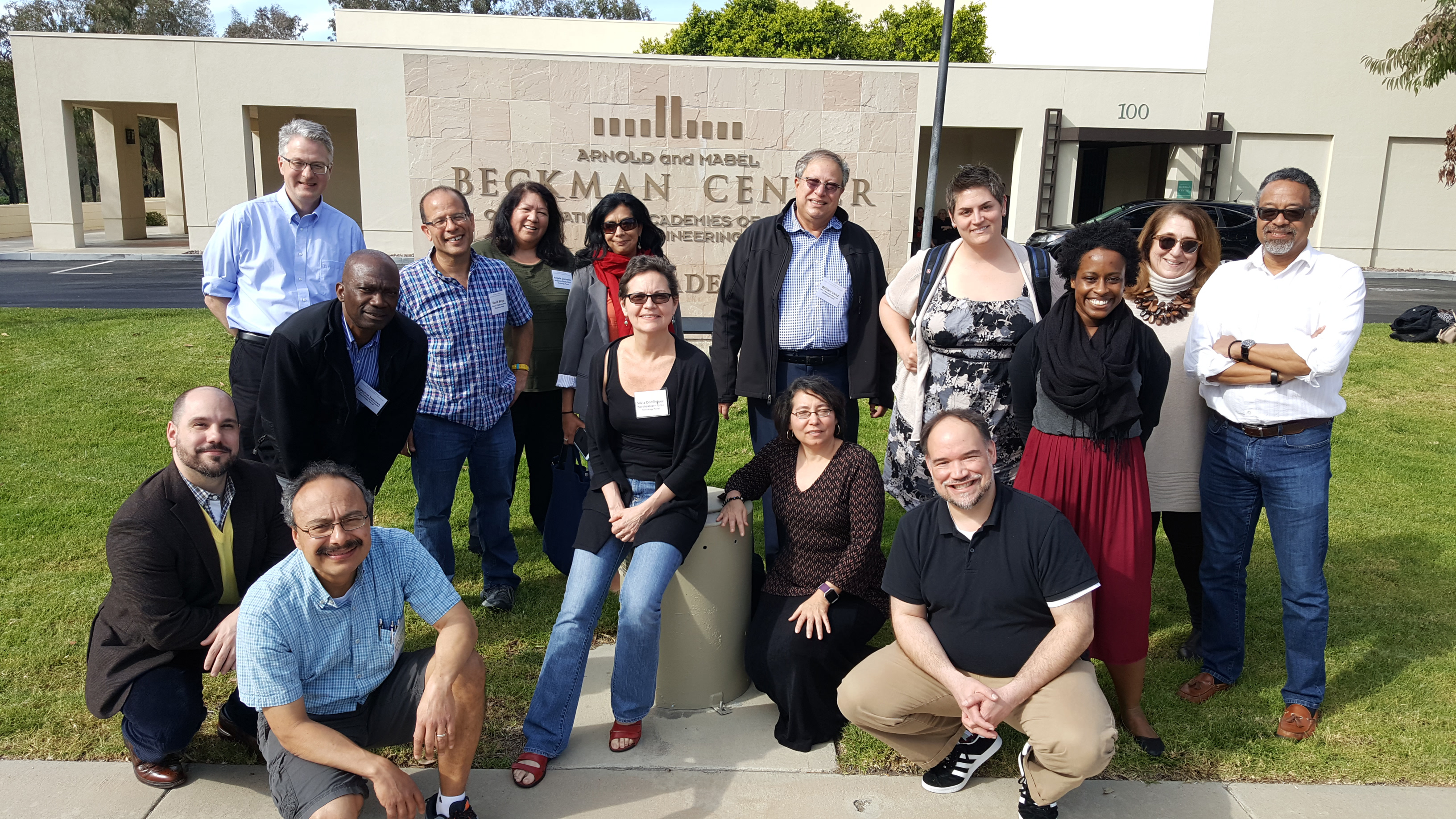 March 15, 2017
Provost Lauren Robel recognized Bernice Pescosolido for her election to the National Academy of Medicine and networks role in the Precision Health Initiative in her State of the Campus address.

February 27, 2017
How Depression Has — and Hasn't — Become Normalized - New York Magazine
October 17, 2016
Congratulations to Bernice Pescosolido, who has been elected to the National Academy of Medicine. As described in the Academy's announcement, "election of the Academy is considered one of the highest honors in the fields of health and medicine and recognizes individuals who have demonstrated outstanding professional achievement and commitment to service."
October 13, 2016
"Erasing Stigma Needed in Mental Health Care" - ScienceNews
June 12, 2016
"Combating Mental Health Stigma" - Pescosolido interview, Washington Monthly
June 1, 2016
"Unwell and unashamed: The stigma of mental illness is under attack by sufferers, who are coming out publicly and defiantly" Colby Itkowitz, The Washington Post
December 10, 2015
Bernice Pescosolido has been awarded a 2015 NARSAD Distinguished Investigator Grant. Awards are given annually to 15 scientists, who are full professors or the equivalent, conducting innovative projects in diverse areas of neurobiological and behavioral research. Recipients of the $100,000, one-year grants are seeking new potential targets for understanding and treating psychiatric disorders that affect one in four people, including schizophrenia, depression, bipolar disorder, substance abuse, PTSD and autism spectrum disorders. Pescosolido will use the grant to repeat and reinvent the largest U.S. survey examining persistent stigma toward mental illness. Past surveys of attitudes toward mental illness have found that many Americans do harbor prejudices about mental illness, ironically, even as more people accept neurobiological explanations for the most prevalent disorders. Pescosolido will examine whether that trend has changed in the past decade and will expand the research to other factors, including what it is like to experience mental illness-based discrimination and respondents' amount of contact with mental health diagnoses. With this research, her team aims to help reduce the health burden of stigma, which has negative effects on important recovery factors ranging from self-esteem to willingness to seek help. For more information: https://bbrfoundation.org/2015-narsad-distinguished-investigator-grantees
November 16, 2015
The National Academy of Science has appointed Bernice Pescosolido to the standing Committee on the Science of Changing Behavioral Health Social Norms. The Committee examines the evidence base for strategies to change social norms, beliefs, and attitudes related to mental and substance use disorders in order to support individuals to seek treatment and other supportive services; reduce discrimination, negative attitudes, and stereotyping; and improve public knowledge about behavioral health (http://sites.nationalacademies.org/DBASSE/BBCSS/CurrentProjects/DBASSE_089113).
November 6, 2015
Glenn Close on ending mental illness stigma
ABC Breaking News
|
Latest News Videos
April 30, 2015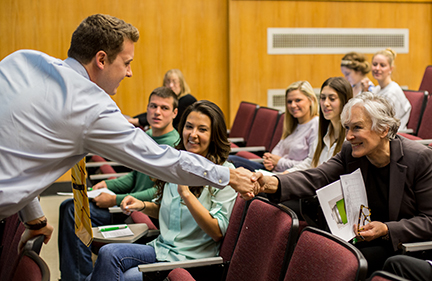 Bernice Pescosolido, Glenn Close and The College Toolbox Project lead campaign against mental illness stigma.
- insideIU News
April 7, 2015 - Bernice Pescosolido presentation, Context and National Testing of PSAs (video link). From the "Lessons Learned from Diverse Efforts to Change Social Norms" Workshop, March 18, 2015
March 18, 2015 - Bernice Pescosolido presents "Context and National Testing of PSAs" (video link) at National Research Council meeting, Washington DC.
March 17, 2015 - IU sociologist Bernice Pescosolido appointed to National Academy of Sciences committee
February 25, 2015
Bernice Pescosolido, IUNI Co-Director, presented "The College Toolbox Project: Introduction and Early Insights from Participants" at the 7th International Conference - Together Against Stigma: Each Mind Matters, held in San Francisco, CA. (Photos, L-R: Bernice Pescosolido, Heather Stuart, Julio Arboleda-Florez, Annie Blaine. Bernice Pescosolido, Annie Blaine, Pamela Harrington, Jack Martin)
People magazine: How Glenn Close Saved Her Sister's Life
Indiana University announces $7 million investment in new network science institute
IU Imagine magazine feature: Fighting the Stigma of Mental Illness
Bernice Pescosolido at TEDxBloomington: "A Community Safety Net to Prevent Rampage Shootings" (video link)
Study: Public Feels More Negative Toward People With Drug Addiction Than Those With Mental Illness
Study findings cited by The President's National Conference on Mental Health, and new BringChange2Mind PSA
American Journal of Public Health piece featured in "Huffington Post"